Let's face it; running a small business is not easy. If you're starting out, you'll need to wear many hats, and definitely, some will be totally unrelated to your field of expertise. But how do you keep with it? How do remain productive and still maintain a profitable business? We have compiled a list of 10 incredible free tools for small business owners to help you grow and scale. These tools, when used efficiently, can help you in doubling your revenue and growth rate.
10 Best Free Tools For Small Business Owners
Canva
Wix Website Builder
Wave Accounting
Hootsuite
MailChimp
Google Suite
Calendly
Slack
HelloSign
TubeBuddy
1. Canva
When it comes to business, the value must be perceived before it can be believed. One of the main ways of controlling your business's perception is by creating a strong visual identity through graphic designs. Canva is fantastic when it comes to creating thoughtful and catchy designs for your business.
It's an easy drag-and-drop design tool, and it's entirely newbie-friendly. Canva has lots of free templates for everyone, every niche, and can be accessed from anywhere. It can be used to create Facebook, Instagram, youtube, WhatsApp images, and many more. Canva is a free tool for every small business owner would love. It's Free.

According to the Digital Intelligence Briefing (2020), 73% of companies invest in design to help their brand stand out from competitors. One of the easiest ways to differentiate your business from a sea of other businesses is by having a unique website. A website not only helps you stand out but also acts as your 24/7 salesman.
Wix is a fantastic free tool for small business owners. It does not require a coding background, it's newbie-friendly and super-easy to use. With their free plan, you can build a unique website for your business. If you want to scale your website after building and attract more visitors, you can opt-in for a paid hosting from BlueHost.
Accounting is at the heart of the day-to-day operations of every business. As long as you are making financial transactions in your business, there's a need to get a sound accounting system. Wave accounting is a free financial tool designed for entrepreneurs and small business owners.
With wave accounting, you can create professional invoices for free and automate most of your financial processes. And yes, you don't need to have a degree in accounting to use wave accounting software; it's easy. Wave accounting a better way to manage your money and expenses in your business. To get acquainted with small business accounting, you can read my guide on small business bookkeeping.
The benefits of social media to a small business cannot be over-emphasized. A recent study shows that the average individual has an account in more than nine social media networks and spends about 2 hours and 16 minutes of a daily average of his time on social media. Hootsuite is a free social media scheduling and management tool for small business owners and entrepreneurs.
With Hootsuite free plan, you can schedule posts, manage 3 social media accounts, and get real-time insights on your social media posts' performance. It will take the stress of managing your social media accounts off your desk. For more details on effectively exploring the benefits of social media for your business, check this guide.
With a whopping statistic of 3.9 billion daily email users, email marketing is a marketing channel every small business owner should give a try. Mailchimp is one of the biggest names in the email marketing industry, with several years of delivering reliable service to its clients worldwide.
Mailchimp is a free email marketing tool for small business owners. It has some unique benefits of email automation, real-time insights, email popup, website builder, and several other features. Their free plan can accommodate up to 2,000 contacts which is enough to get you started. It is equally easy to use and navigate.
Losing your business files and documentations to fire outbreaks or other unforeseen circumstances can be devastating, especially when you don't have the backup elsewhere. With Google Suite, you'll never be afraid of losing your files again. Google Suite helps business owners with cloud storage for a token.
Not only cloud storage, but Google Suite also offers other benefits like personalized business email, up to 100 participants business meetings, security and management controls, and standard support. You can start with their business starter package of $6/month, it offers all you'll need a small business owner.
Calendly is a free online appointment scheduling tool for small business owners and entrepreneurs. Especially if you own a service-based business, it can help you with online appointment scheduling with your clients and partners.
With their free plan, you can schedule unlimited events and appointments, integrate it with Google Calendar and other cloud-based services, get a personalized link, automate events, and so much more. As your business grows, you can opt-in for their paid packages with expanded features.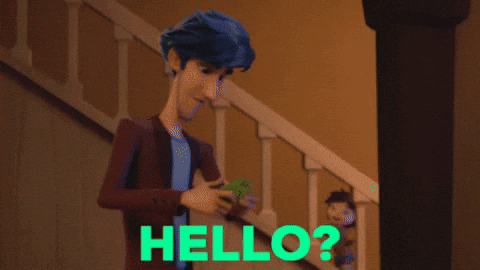 As your business grows in leaps and bounds, you'll need to start recruiting team members and partners. But how do you maintain effective communication and workflow when everyone is working remotely? Slack is here for you.
Trusted by over 750,00 businesses, Slack offers a better way of communicating with your team members. With Slack, you can easily share files, video calls, integrate with other files, and better relate with your team members. It's free for small businesses and startups.
Sign your documents from anywhere with HelloSign. HelloSign is a free document signing software that enables business owners to sign and send their records digitally. You can also sign legally binding documents online using your computer, tablet, and mobile phones.
With their free plan, you can sign and send up to 3 signatures per month, receive a status notification, and integrate with other apps. Get in, and start signing.
Tubebuddy is a YouTube Management and analytical platform. It gives you real-time insights that let you grow your channel. With Tubebuddy, you'll get advanced keyword research, be fast with publishing, rank higher in search results, and get more views and subscribers.
Start growing your business with videos, start ranking with Tubebuddy. With their free plan, you can get a handful of insights and value to help your business scale.
These Free Business Tools Are All Yours
We've presented 10 top free business that'll help you to increase your productivity and revenue when used effectively. The choice is now yours. Leverage on them and 10x your productivity and revenue or continue your business as usual. We live in an age of infinite leverage, don't be left out. Get in, and grow your business. This list will be updated as we discovered more free tools for small business.
Think if we missed any tool? feel free to share with you in the comments.